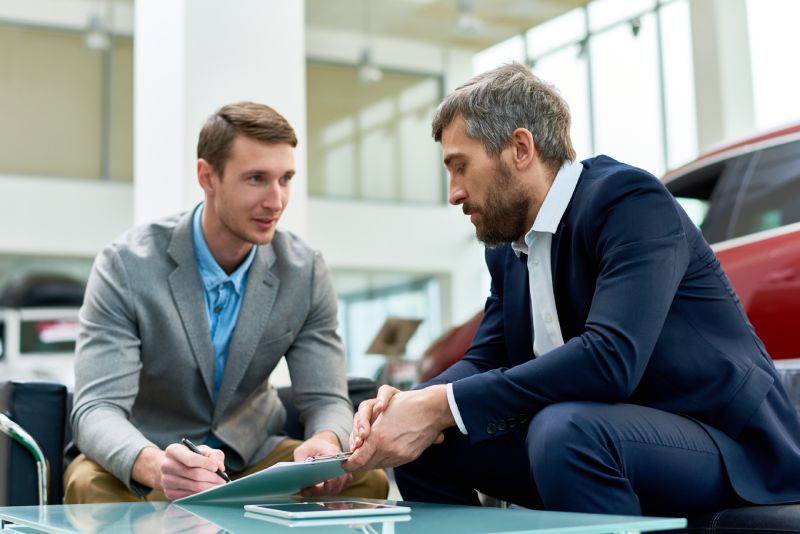 Get the high cost of repairs covered
These contracts add protection beyond the manufacturer's warranty for both new and pre-owned vehicles. Service contracts cover the mechanical and electrical breakdowns listed in your coverage. With these contracts, you can be protected from the unexpected down the road. Unexpected vehicle breakdowns happen from time to time, but they don't have to be very expensive or stressful.
You chose a car that fits your needs – the same should go for your service contract. There are a variety of Kornerstone plans, whether you're looking for something fully comprehensive or you want to select something different.
With a protection plan from Kornerstone, you can protect yourself from the hassle and increasingly high cost of mechanical repairs.
No matter which plan you choose, you're guaranteed: Immediate Coverage, Roadside Benefits including Towing, Rental Car Reimbursement, and National Acceptance. For a complete list of coverages and exclusions, please refer to the Terms and Conditions on your contract.
Let's find an option that's right for you. To purchase a contract, please contact one of our selling dealers. They can review your eligibility and options.
Kornerstone's Comprehensive Contract is specially designed comprehensive coverage that covers nearly all parts on your vehicle. It includes all of your vehicle's mechanical and electrical parts (except those items specifically listed under "What is Not Covered").
Kornerstone's High-Tech Contract is a popular option for many owners. It adds coverage for convenience items, fuel and inter-exterior items. It builds off the powertrain and standard coverages.
Kornerstone's Standard Contract includes powertrain coverage and adds an additional five extra component groups to keep you and your car on the road moving safely and smoothly.
Kornerstone's Powertrain Contract starts with coverage for the most expensive repairs on your vehicle. The focus is on the parts that generate power and then transmit that power to the axle.
How much could you save with a VSC?
A vehicle service contract provides you with additional protection to help reduce the increasing out-of-pocket expenses associated with today's complex automotive technology.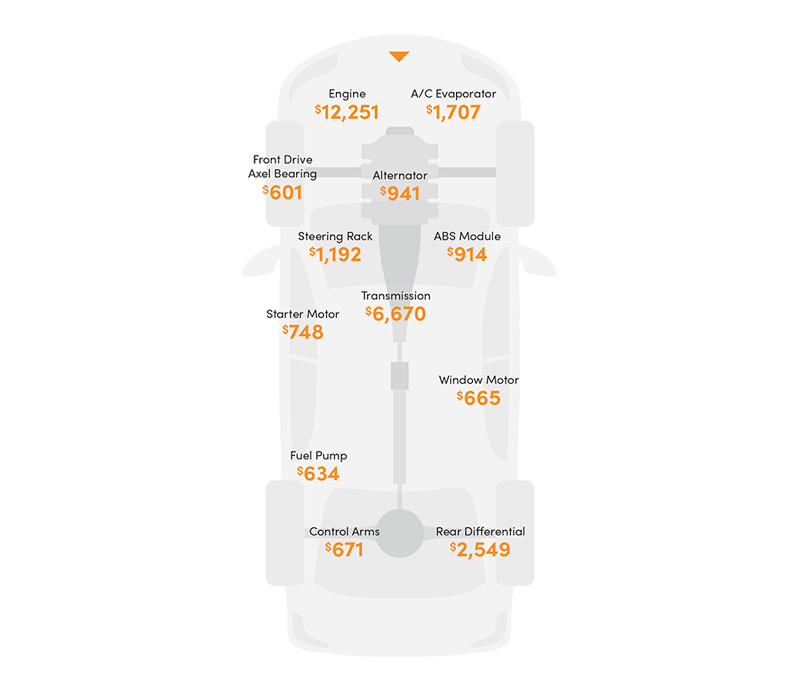 Your partner for
all of life's unexpected turns
Kornerstone is an experienced leader in vehicle claims, finance, and insurance. Let us help you navigate The Unexpected.